The Beston Mission:
At Beston, we are passionate about investing in your business and delivering exceptional customer service.  We strive to present leading value and professionalism, while earning a long term commitment with your business. With years of collaborative experience, our team has tested and worked on a variety of samples and machinery, giving us an edge in a fast-paced and growing service industry. It is our job to help you find out the best options for your business. We find solutions that benefit you in the long run!
 Our guiding principle is simple: we look for the "why" factor.  We figure out the short and long term possibilities of the product or project, and provide potential opportunities for your business to grow. When it comes to product or signage production, we ensure that you are more than satisfied when working with us.
Our Roles and Responsibilities:
As a wholesale supplier and manufacturer in the market, we here at Beston are dedicated towards increasing your own business' sales and growth potential. Beston elevates your business by providing a wide selection of sign and display products. Our items conform to a variety of industry-standard, on-demand sizes and are sure to suit your needs. Our skilled product developers work hard to ensure our products fit attractively in this current market.
At Beston, we also accept large-scale custom orders from our clients. Our engineering, production, and graphic design teams are no stranger to even the toughest and most demanding of orders. Of course, we possess state-of-the-art facilities and equipment to fulfill requests. But it's the creative and passionate minds behind our Beston team which truly drives us to see you succeed.
Start With Us Today:
Working with Beston is more than just a B2B relationship. We help minimize uncertainties and analyze what works, and what doesn't work, in the market. Feel confident when you work with Beston: our team is focused to ensure that you maximize all business and market needs.
Machinery:
In our facility, the Beston team are constantly engaged in innovating and discovering new angles on how to improve our products every day. With our production, development, and design team, we are able to accomplish fast, efficient, and a smooth operation with our state-of-art machinery. From vigorous field testing to sampling, our production capability will allow us to be very flexible on how we can deliver high quality results for you.
 Even when the Beston team is under a fast-paced environment, quality in our production remains superb. From complex to volume productions, our skilled technicians are familiar on handling tough tasks and ensure that we are able to achieve the desired result from our entire process.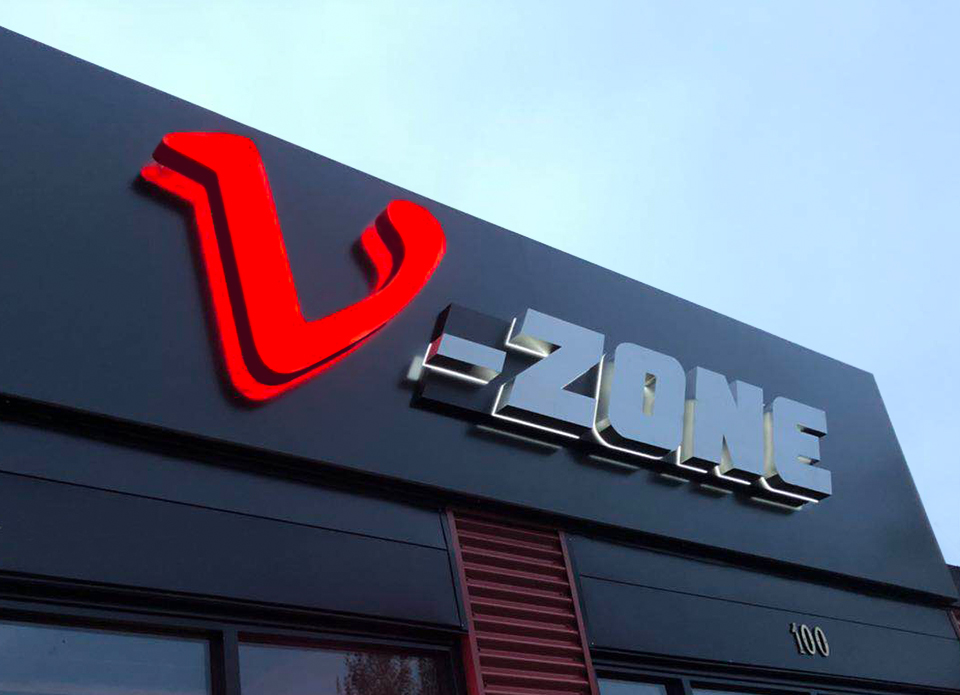 Signage:
Our goal is to become the all-in-one type solution for your business. While focused on display products production, we put our attention to signage production as well. Our local signage team has over 25 years of experience. With signage installation, this is only one part of our process; our Beston team can assist you through City Hall approvals, engineering drawings, electrical label certifications, and management approvals.
Beston selectively works with high quality signage materials and design, like channel letters, channel letter edge, non-lit/lit signage, light boxes, marquee,and etc.
When it comes to sourcing out signage hardware and accessories, we carry a selection of our very own products that will help you speed up your installation or create a better finish for your signage project.
At Beston, we also accept large-scale custom orders from our clients. Our engineering, production, and graphic design teams are no stranger to even the toughest and most demanding of orders. Of course, we possess state-of-the-art facilities and equipment to fulfill requests. But it's the creative and passionate minds behind our Beston team which truly drives us to see you succeed.
Plastic Neon:
Plastic Neon has become our newest feature for signage ideas. Our LED plastic neon's are much more effective than traditional neon's. Some reasons why LED plastic neon's are the preferred option is because of lowered cost, less risk of damage, and a brighter visual display.
Enclosure Box:
 Our enclosure box was a new thought idea on how signage can be installed efficiently and effectively. Our product development team designed an enclosure box that was able to solve many problems for lit-up sign installations on outdoors and indoors signage.
The enclosure box is a simple item composed of multi knock out holes for wiring, wide space for a more universal LED driver option, wet/dust proof, and a great amount of ventilation to reduce overheating.
Having an enclosure box ready can also help you prepare for any installation by applying all the wiring and any other electrical components before installing your signage.
Standoffs/Cable wire/ Rod display system:
Beston carries numerous selections and sizes from our standoffs collection, combining it with top quality finishing like aluminum, stainless steel, and chrome. Standoffs are perfect support hardware to display signage, logos, or murals on a wall or countertop display. Using standoffs for a signage idea brings a refreshing modern design.
With our cable wire display system, our Beston team created a set of hardware that would make the ideal display for connecting panels for graphics, text displays, and having shelves horizontally or vertically. Choosing the cable wire system also brings a refreshing modern design.
Our Rods display system is a versatile display set up with a sleek modern design. From wall mounting graphic panel display and floor to ceiling display, these are both unique ways to create an attractive signage set-up in an indoor environment. Beston carries a selection of our own hardware to provide the full Rod Display System with customizable options.
Specialty Signage:
Signage revolves with a lot of simple to complex designs. When it comes to speciality signage or backlit, Beston is more than familiar when working on a tough task like this signage above. When you have an idea ready for us, we are confident to help you succeed and turn that idea into a reality.
Floor Sign Holders:
The Beston team created a flexible portfolio of floor sign holders dedicated to all sorts of businesses. It ranges from single to multiple display angles with our floor sign holders. Beston carries many styles and sizes to help you choose the right fit.
For our Ipad Stands, the Beston team invested into this design and selectively chose the highest quality material. Beston has also patented the Ipad Stand because of its forward thinking design that has attracted strong attention in the market.
Lawn Sign Holder/Flags:
Beston carries a wide selection of lawn stands for an outdoor display environment. From wire stakes to real estate lawn signs, our manufacturer developed a line of quality standard sizes on demand or a custom option to help you fulfill your business goals. The Beston lawn stands are used all over North America, and have become one of our most popular display lines ups for any business.
Beston has created quality flags that have been used all over North America. Our flag product is manufactured with absolute care and ensures that your flag from top to bottom is produced perfectly. We supply the full flag set up from selective flag bases with a flexible flag pole. If you have a design idea, we can definitely take your idea and print it on the flag.
"T" Shaped Aluminum Wallmount:
Beston is focused on observing the full environment on how we can provide the highest impact to provide more display needs. Our manufacturer capability can also create many styles and sizes for wall mount sign holders. It could be a directory map, no smoking sign, or even a washroom sign directory. In our graphics department, we use a state-of-the-art printing machines to help you get the best result. From small to large scale graphics, we can do it all for you. Our design team will ensure that your graphics are exactly what they need, and especially using the right colours.
Brochure Holders:
The Beston brochure holders are created with a lot of styles and sizes that fit very well in the market. From floor standing to table top, our brochure/magazine holders come in stock sizes that are based on the North American standard, or custom options are also available with us when our standard sizes are not in your range.
Lightboxes:
Beston is able to produce slim acrylic light boxes or even snap frame light boxes. With stock sizes or custom options available. Restaurants, malls, and even store promotions are excellent when utilizing the acrylic or snap frame light box. These will create a modern feel and design for your display.
Acrylics:
The Beston ballot boxes are produced in many different shapes and sizes. The quality controls with our plastics have great transparency combined with a smooth finishing. Available in both ready-to-go stock sizes and custom made for your business. Acrylics are very versatile in helping you with your display needs. From advertising your business or promoting an event, acrylic displays are a great staple for any business.
Banner Stands:
Our Beston Banner stands are available in many styles and sizes. We carry X-banner stands, Roll-Up banners, and backdrop banner stands. Beston created flexibility with banner stands to provide more diverse selections for any kind of industry. The banner stands produced by Beston are used by thousands of businesses over North America and has become a must-have display stand to advertise or promote.
Banner Hangers:
Beston carries hundred of variations of display products. Hanging Banners or wall mounting banners is one of our most popular display line-ups. With options like choosing a simple banner hanger, or an architectural sign hanger with a more unique look, there are many ways to get your banner hangers to stand out. The Beston production team developed these specific designs to create an attractive fit for any business.
Snap Frames:
The Beston team has the capability to help you create many custom options for your snap frames. Our production team uses high-tech machinery to help you cut specific sizes and high volume in a short time frame. Snap frames are perfect for directories, advertising, and event promotions.